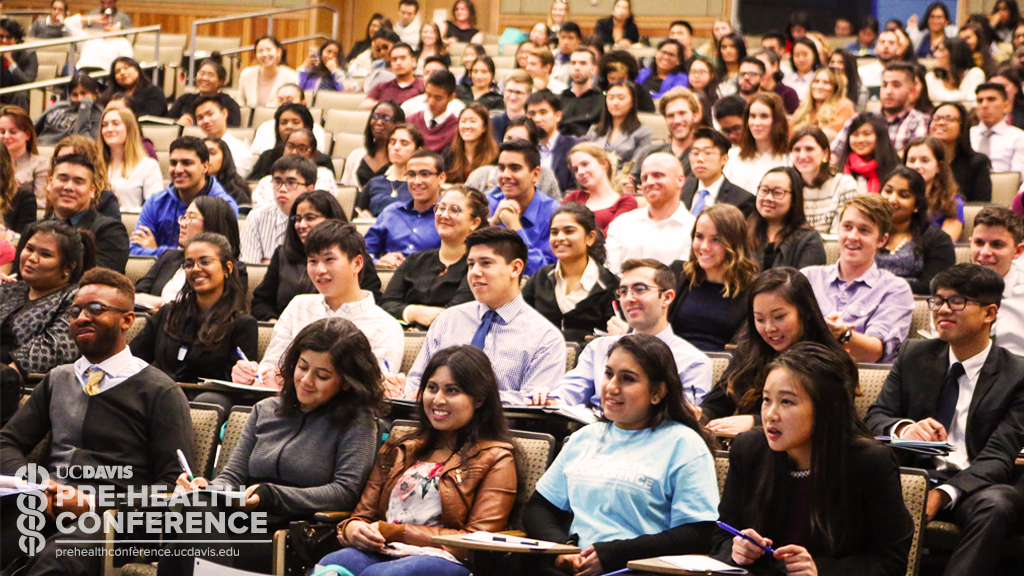 2023 Pre-Health Conference
Date: Saturday, Oct 14th, 2023
Location: In-Person
UC Davis Campus
University of California, Davis has been home to the nation's largest pre-health conference for over a decade. Join us this year for the 21st annual Pre-Health Conference at UC Davis , which will take place on October 14, 2023, in-person. 
The conference hosts keynote speakers, deans panels, pre-health fair, and many didactic workshops such as admissions panels and more. Attendees have the opportunity to explore a variety of health professions, including allopathic, osteopathic, podiatric, and naturopathic medicine, veterinary medicine, pharmacy, dentistry, nursing, optometry, physical and occupational therapy, physicians assistant, and more. 
This is a chance to engage with and learn from a wide range of health professionals, admissions officers, faculty, deans of admissions, and exhibitors through an array of didactic and interactive workshops, networking opportunities, and the pre-health exhibitor and admissions fair. Join thousands of other pre-health students as you take the next steps towards your place amongst the next generation of health care leaders.