Welcome
The 2020 Symposium will take place on Sunday, April 5th, 2020, between 9 a.m. to 3:30 p.m., with check-in starting at 8:15 a.m. in front of California Hall. Late check-in starts at 10:15 am at Wellman Courtyard area.
Please see Directions and Parking for directions and a map. Also, be sure to have your ticket and signed waiver form ready for check-in. ALL ATTENDEES must have a ticket, a signed waiver form, and a valid form of ID (e.g., school ID for all students and staff members) to take part in the symposium.
2020 Tentative Workshop Schedule
The 2020 Symposium workshops will take place in Wellman Hall from 10:15 a.m. to 12 p.m. and from 1:15 p.m. to 3 p.m. Workshops are available on a first-come-first-serve basis.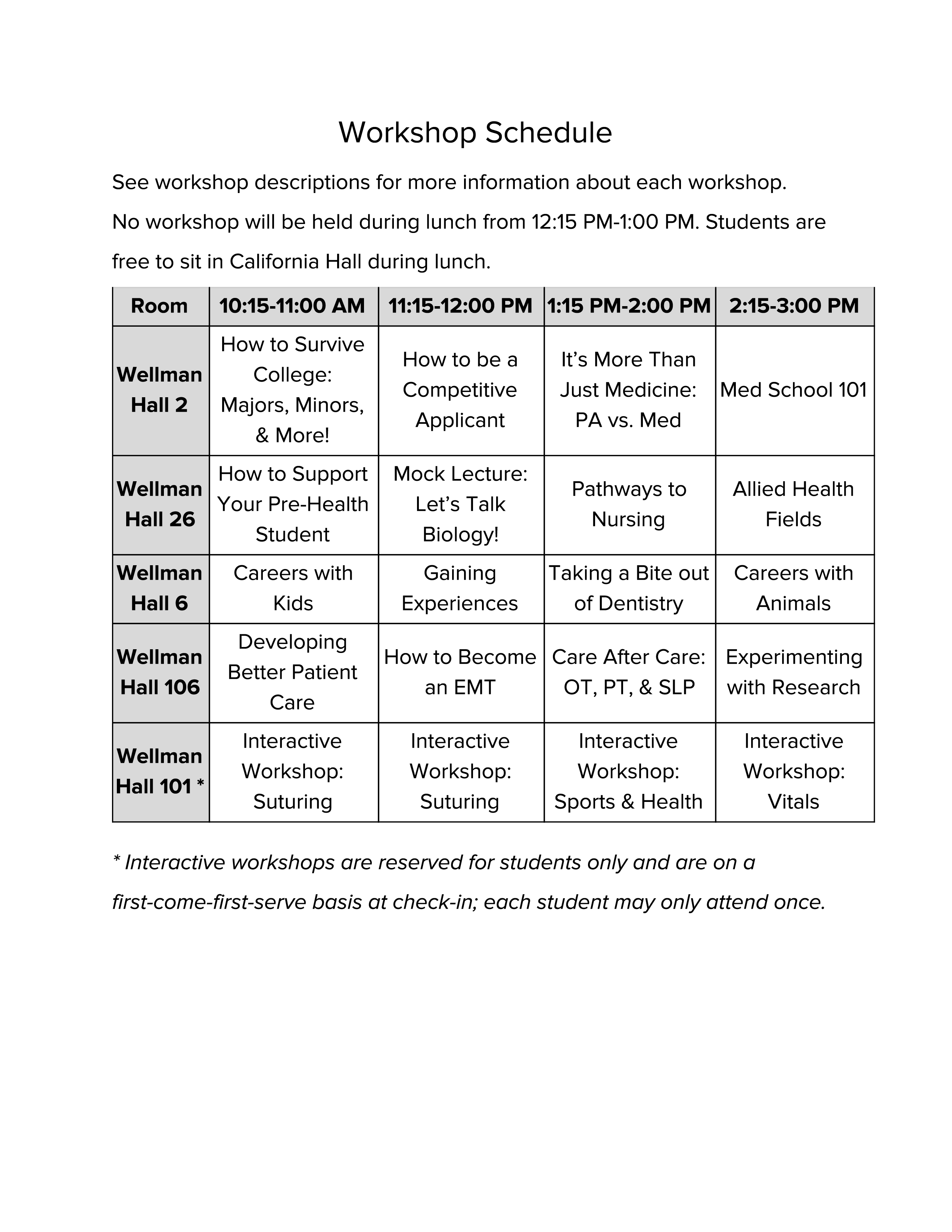 Please arrive promptly and remain for the entirety of each workshop. Also, please be sure to be respectful to the speakers, moderators, and other attendees; attendees may be asked to leave the room if found to be disrespectful and/or creating a disturbance.